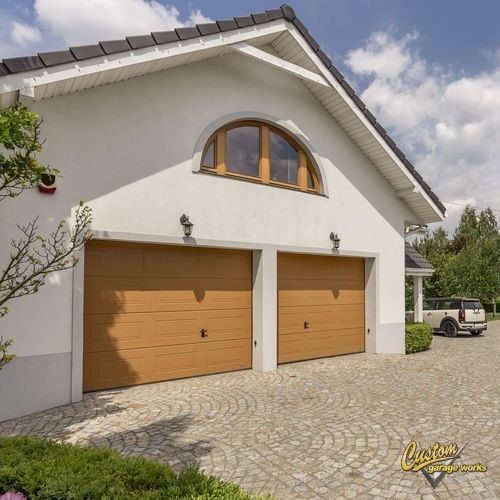 Learn More About A Garage Remodel
Your garage actually holds more opportunities and interior value than you think. It's an extra space that can be converted for more space, storage, you can add a garage lift and you can even spruce up the paint. Essentially you can make the area cozier for your car or you can completely transform it as an extra room or workspace. When a garage remodel comes to question the possibilities are endless. If you're curious as to what you can do to convert your garage contact a professional garage door service for assistance. Until then, here are some helpful ideas or information that may be of use to you with your garage project.
Does finishing garage add value?
Finishing a garage remodel or project won't necessarily increase the value of the home's appraisal however that isn't to pull away from the fact that it can provide a visual aesthetic that is very much appreciated by potential buyers. It can separate it from other properties and therefore shorten the amount of time that the house is in the market.

What adds more value to a house a garage or extra room?
According to MSN Real Estate a small one-car garage can add $5,000 a home's value. With a garage remodel conversion if it's done in an area where there is still space for homeowners to park off the street you may see an increase of 6% or more in the home's value.

Do you need planning permission to change a garage into a room?
A garage remodel into a room will require planning permission as is the case with any home remodeling project as there are compliance and regulations that need to be met. With a garage remodel in particular you'll need to address fire safety, building regulations and local zoning codes.

What is the average cost for a garage conversion?
The average cost of a garage remodel with a conversion will be $12,817 with a large factor in the overall price is dependent on the contracted labor that is involved. Most contractors will have a flat fee based on 10-20% of the cost of the final project. Hourly builders, in turn, will price on average around $15 per hour.

Garage Remodel On A Budget
Cabinets
Countertops
Flooring
Lighting
Overhead Storage Racks
Painting
Secondary Refridgerator
Shelves
Wiring
Wall Covering
Should you drywall your garage?
In the US when it comes to a garage remodel with drywall you'll typically only need it between the garage and living space but not on any exterior walls.

Is it worth it to insulate a garage?
With a garage remodel it is worth it to insulate the garage as it can help maintain overall building temperatures which will help you save on energy costs. What's more insulating the garage can reduce unwanted outside sound from traveling as it creates an internal barrier from the exterior world. It's recommended to insulate both the walls, ceiling, and door of the garage.

How To Finish A Garage Interior
A garage remodel can be finished efficiently by implementing a plan of action from the planning process to the finishing touches. When getting in touch with a professional you will determine what you want versus what you need and if it matches with local codes and more. From a garage remodel with lift installation to painting walls it's best to consult a professional in order to make sure steps are followed as necessary to avoid future problems. Once plans have been made areas of the garage will be tackled first such as drywall and insulation in order to work on the garage remodel basically from the skeleton of the home. Lighting, countertops and other additions are then worked on with painting and flooring typically following after. With appliances or such additions that only require adding them into the room, these are typically done as the final steps. All Implementations and tasks are made on a schedule based on materials arriving and labor schedules.

Contact A Professional Garage Service Company For More Information
Have your garage remodel endeavors handled by a professional for more well-rounded coverage of your project that tackles all necessary areas as well as desirable results. Your garage remodel will be best handled with a garage service company as they will be able to assist you with any specifications and characteristics that are wanted for your garage. Your garage will match with your property, local codes and more so problems don't arise in the future. With the help of a professional, you'll benefit from fast and efficient services that will secure your garage remodel project. You may simply search for such terms as garage remodel near me for more assistance. For any other services having to do with your car like a mobile car detail service reach out to the necessary avenue of a car detailing service for assistance.

If you're interested in a garage remodel in Haslet and Fort Worth, TX call 214-494-9068 with Custom Garage Works!